As Canadian soldiers prepare to return to Afghanistan, the military is being warned that troops face a terrible risk. "I know if I were a young woman [seeking to serve in the military] right now I'd be scared to death," says Deborah Grey, the Canadian Alliance defence critic. "I don't know that it's worth the risk," she adds.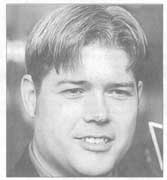 Grey's not talking about a bullet or even about biological, chemical or nuclear attacks but rather about the psychological devastation that imperils warriors and peacekeepers alike.
Apparently she believes Andre Marin, the Ombudsman for the Canadian Forces who a year ago this week released his report and immediately went, with post-traumatic stress disorder (PTSD) poster boy, Retired General Romeo Dallaire, to the nation's airwaves warning the country about the devastating effects and the Force's lack of sympathetic concern for the emotionally wounded.
According to Marin's Special Report, "PTSD is an operational hazard that is a fact of modern peacekeeping missions." To support this conclusion, he provides survey numbers and anecdotal opinion suggesting that the prevalence of PTSD is nearly 20 per cent of those in uniform and 50 per cent of Reservists. He adds that this is "only the tip of the iceberg" because many sufferers don't realize or won't admit that they're casualties.
This report was sparked by a complaint from Corporal Christian McEachern that he and others diagnosed with PTSD are treated unfairly by the military.
McEachern was charged in 2001 with drunken driving and assaulting a police officer after he drove his SUV into the Edmonton Garrison. In his trial before the Alberta Court of Queen's Bench, his lawyers argued that his psychiatric injuries caused him to act in an "automated state" during his driving rampage.
Although Justice Doreen Sulyma rejected the defence and, on Feb. 7, gave him a conditional sentence, she accepted that he was sick and she credited McEachern with having drawn attention to the risk of PTSD arising from military service.
In McEachern's case, he claims that his problems stem from having helplessly watched attacks on civilians while posted in Uganda and then been chastised and discriminated against in the ranks. Dallaire's PTSD problems have been similarly connected to his time in Rwanda when, as head of the UN peacekeeping mission, he could not intervene in genocidal attacks on the Hutus.
Psychological evils of war are nothing new. From the First World War, when medics struggled to get shell-shocked soldiers back to the front line, to the treatment of battle fatigue and combat stress along the battlefronts of the Second World War and the Korean War, the military has been dealing with the emotional toll on soldiers.
But what is disturbing now is the effort to psychiatrize the military -- the effect of which is to turn such problems into illnesses and soldiers into patients. Last November, in an update to his report, Marin went so far as to declare that "PTSD is one of the most significant enemies of the soldier that there is" -- pretty strong language in this era of Saddam Hussein and Osama bin Laden.
Those heading for Afghanistan may well face ugly experiences, horrific injuries or even death, but what Marin, and now Grey, are sounding the alarms about is psychiatric illness. After all, PTSD is one of the many disorders listed in the Diagnostic and Statistical Manual, the American Psychiatric Association's codex of mental illnesses. So, by claiming that a huge proportion of returning soldiers will be suffering from PTSD, what they're really saying is that war turns soldiers into psychiatric patients.
In describing his life since Rwanda, Dallaire told a CBC interviewer that it involves "a continuous exercise by the psychiatrist in trying to build the right state so that [I am] stable enough to permit the therapist to work with [me]."
"War is hell," General Sherman once said. There's no denying it, but if half of those who return from the barbarism of war risk becoming psychiatric invalids, what's the point?
Dire predictions of PTSD only serve to focus soldiers' attention on feelings and to stir up fears of impending emotional disability. The challenge now for our fighting men and women is to stay focused on the mission -- the real enemy in front of them and not the bogeyman of PTSD that hovers behind them.
Our military needs to strengthen its troops to face war and death and the very natural reactions of fear and even terror. It doesn't need the progressive psychiatrization that weakens our fighting force and turns soldiers into psychiatric patients whose orders come from doctors rather than generals.
February 24, 2003 Pg. A13