Dr. Tana Dineen

Dr. Dineen is a licensed psychologist in Ontario, Canada. She was drawn to the study of psychology in 1965. She holds an Honours Bachelor of Science degree (1969) from McGill University, and a Masters (1971) and Doctoral Degree (1975) from the University of Saskatchewan. She is a Full Member of the American Psychological Association and the Canadian Psychological Association.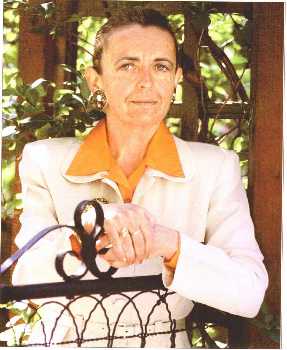 Early in her career, while establishing a system for monitoring and assessing diagnostic and treatment services, she became concerned that the personal beliefs of mental health "experts" could contaminate their work with patients. At the University of Saskatchewan she investigated psychiatric decision making and identified how the beliefs of individual psychiatrists influenced how they diagnosed and treated their patients.
While maintaining this research interest, she taught in the Department of Special Education and established a service for identification, assessment and consultation regarding learning disabilities in rural schools.
For four years, starting in 1977, she worked as Treatment Director of a large psychiatric facility, establishing specialized programs, including an assessment ward for the investigation of complex diagnostic questions and an intensive treatment ward for young schizophrenics, which won an American Psychiatric Association prize for innovative programming. During that time, Dr. Dineen came to recognize the limitations of what psychologists had to offer in the treatment of the seriously mentally ill and became concerned that psychologists were as prone as psychiatrists to being swept along by their personal interests and beliefs.
In 1981 she established a private psychotherapy practice and served as a consulting and supervising psychologist at a treatment centre for children with medical and language problems, and a community agency for individuals of all ages with developmental handicaps, such as cognitive delays and autism.
Dr. Dineen's experience is not limited to clinical problems. For several decades she has been concerned about issues of responsible professionalism and has donated a significant proportion of her time to conflict resolution issues, traveling extensively in volatile regions, throughout South and Central America and writing prolifically on issues such as "Blaming The Boys: A Feminist Fallacy," and "Enemy Making: The Psychology of Propaganda."
Through her wide-ranging career, Dr. Dineen has become progressively more concerned about the role psychologists are playing in people's lives and in society. By 1993, she had come to realize that psychology was not the caring profession that people thought it to be but rather an "industry" in which she saw many of her colleagues creating "consumers" and manufacturing "victims." She closed her clinical practice and moved to Victoria, B.C. where she researched and wrote the book 'Manufacturing Victims: What the Psychology Industry is Doing to People.'
Dr. Dineen has been an invited speaker at conferences of judges, lawyers, police officers, ethicists, criminologists, psychologists and philosophers. As well she has been a guest on numerous radio and television shows across North America. and she is a frequent columnist for the Ottawa Citizen, the newspaper in Canada's capital.